Key Points

"Integrated marketing communications is a way of looking at the whole marketing process from the viewpoint of the customer".
Philip Kotler Noted US marketing academic and author
The customer is central to the entire process
Marketing is an attitude that becomes part of the corporate culture
"Marketing is so basic it cannot be considered a separate function. It is the whole business seen from the point of view of its final result, that is, from the customer's point of view."
Peter Drucker
People buy solutions to problems
"What gets measured gets managed".
Peter Drucker

Introduction

Marketing Explained
Just what is 'marketing'? The term is often used incorrectly. 'Marketing' is frequently used generically in place of other related business disciplines such as 'advertising', 'selling', 'merchandising' or 'promotions' or any of the many other tools of marketing. Individually these are branches or component parts of marketing. Marketing is not any one of these single functions. It is the drawing together of some, or all of them, to meet the needs of an individual business, as an integrated process, to synergistically enable a business to function more efficiently and to realize its full potential.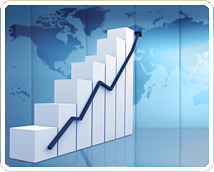 "Marketing is the total process in which goods and services are sold in the marketplace". This includes all aspects of the planning, strategy development and implementation procedures. Marketing is the determination of end users needs and wants and the fulfillment of these with a profitable outcome.
Marketing oriented people have many tools at their disposal and a vast array of options to work with when putting all the pieces of a cohesive marketing plan together. Marketing managers have been described as 'mixers of ingredients'. Essentially, marketing oriented businesses are customer - not production driven. It is not about what the factory can produce but what the customer wants. This is the difference between marketing and production oriented businesses. The first principle of marketing is: The customer is central to the entire process Maintaining a customer focus is a basic fundamental of marketing. It is a cultivated mindset - a commitment to delivering value to customers and the development of a sustainable competitive advantage.
This advantage may be created in many different ways - a better product, lower prices, better value, higher quality, wider availability, better service, superior packaging or an aspirational lifestyle image to name just a few. The creation of a competitive advantage stems from a thorough understanding of customers, competitors, technology and your own organization's capabilities.
Customer focus is the cornerstone of every successful business's corporate thinking. You need to be completely and constantly in touch with how your customers think and what they want. Marketing is an attitude that becomes part of the corporate culture from the CEO down - not only in the marketing and sales functions but throughout the entire organisation. It is a discipline that dictates the need to keep ahead of competitors through ongoing market research, keeping abreast of local and overseas trends and listening to the messages the sales force, the retail trade and your customers relate to you.
Marketing recognizes that people buy solutions to problems and the satisfaction of needs and wants. Consumers don't buy products or services per se unless those products or services provide solutions - even solutions as simple as satisfying basic human needs as food, clothing and shelter. Marketing is neither an art nor a science although it has elements of both. Marketing oriented people combine tried and tested principles with creative ideas, entrepreneurship and controlled intuition. The function requires analytical skills combined with creative flair and a strategic mindset.
Next
The Military Analogy